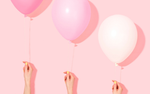 The Ultimate Gift Giving Guide for Your Fancy Friends
Just about everyone has a resident "fancy friend" in their group. You know the one—that person with lavish taste who is impossible to buy for. They're fun, you love them, (you always borrow their things) but also, what do you give someone who already has it all?
If you're on a quest to locate the perfect gifts for a bougie friend, think outside the typical retail aisle. Instead of a generic material item that your friend doesn't actually need, surprise them with a personalized experience that they won't find in a store or online shop. This is something you can both do together, and the memories will live on for years to come.
Here's a roundup of unique ideas to curate an entertaining, memorable experience your friend is sure to rave about. Gifts for bougie friends can be quite a tall order, but we've got you covered with local activities to impress even the fanciest member of your group.
What began as a mobile vendor concept in numerous spots around Miami is now a permanent destination for anyone who wants to create a beautiful piece of art and have a blast while doing so. But this is no ordinary DIY crafting experience. Our Candle Land instructors will teach that bougie friend of yours how to make an authentic scented candle to light the mood for bubble baths, cozy date nights or Netflix marathons.
Your friend can also choose from a wide array of vessels and fragrances for their specific aesthetic. Not to mention, an hour-long session is just $50, which makes this an affordable gift option too. Book an experience at any of Candle Land's three locations in Wynwood, South Beach or Fort Lauderdale.
For that fancy friend who also loves an adrenaline rush, look no further than one of Miami Beach's premier watersport attractions. Where the Atlantic Ocean and Caribbean Sea merge into a turquoise coastal paradise, you have the ideal scenic backdrop for surprising your friend with a flyboard rental. This jet-powered watercraft uses hydro-propulsion technology to launch a person as high as 30 feet into the air—a thrill seeker's dream come true.
Gifts for bougie friends can be frills and elegance, or they can be pure exhilaration. So for that friend who's always down for the most unforgettable experiences, flyboarding will take that adventurous streak to brand new heights (quite literally!). A 30-minute rental costs around $150, but the smile on your friend's face will be so worth the price.
If a classy vintage photoshoot from a romanticized bygone era is the direct line to your friend's heart, book a photography session at Miami's historic Gold Coast Railroad Museum. This is a chance for your bougie friend to slip into a glamorous costume and step back in time to the 1940s when passenger trains were the epitome of luxurious, sophisticated travel. For your friend obsessed with social — think about all the unique Instagram or TikTok content!
A typical hour-long session costs only $75, which includes the use of the Gold Coast Railroad Museum's authentic props. Plus you get access to shoot in both the interior and exterior of a real historic railroad car, as well as the tracks (if a train isn't currently running). This one-of-a-kind gift is sure to be an unexpected but whimsical experience.
Forget those one-size-fits-all escape rooms with the same one-note backstory and generic clues to solve each time. Your bougie buddy deserves something much more unique and personal: the opportunity to choose their own escape room adventure. And at a reasonable price of $33, it won't overstretch your budget either.
You can choose a prohibition-era speakeasy with a missing cabaret dancer, a mysterious beach with the remains of a pirate ship wreckage, an FBI investigation to hunt down the infamous Miami Slasher or other plotlines. Your entire crew will have a blast acting as sleuths in a race against the clock.
You'll have to commute about an hour and 30 minutes outside the Miami city limits for this final experience on our list. But sometimes gifts for bougie friends will take you off the beaten path—or in this case, underwater. Off the coast of Boynton Beach lies one of South Florida's most biodiverse natural habitats, which is home to the loggerhead sea turtle. Take your friend on the diving expedition of a lifetime to swim with these endangered animals.
This hour excursion costs $80 and comes with all the equipment and instruction for a safe, memorable dive. The trip is led by a professional diver, who will make the experience both fun and low-stress for anyone new to diving. Plus, in addition to the turtles, your friend can spot other marine creatures too, such as nurse sharks or moray eels.
Gifts for Bougie Friends Just Got So Much Easier
Whether it's for the holiday season, a birthday gift or just because, finding gifts for bougie friends is always a tricky task!
Consider an experience they won't soon forget. Anyone can order something online and stick it in a gift bag. But you can do better with a personalized memory, curated just for them. It's unique, thoughtful and absolutely one-of-a-kind!